on Sat Oct 14, 2017 11:18 am
I have started building a Beech Baron 58. It is still a project in progress.
Here are the pictures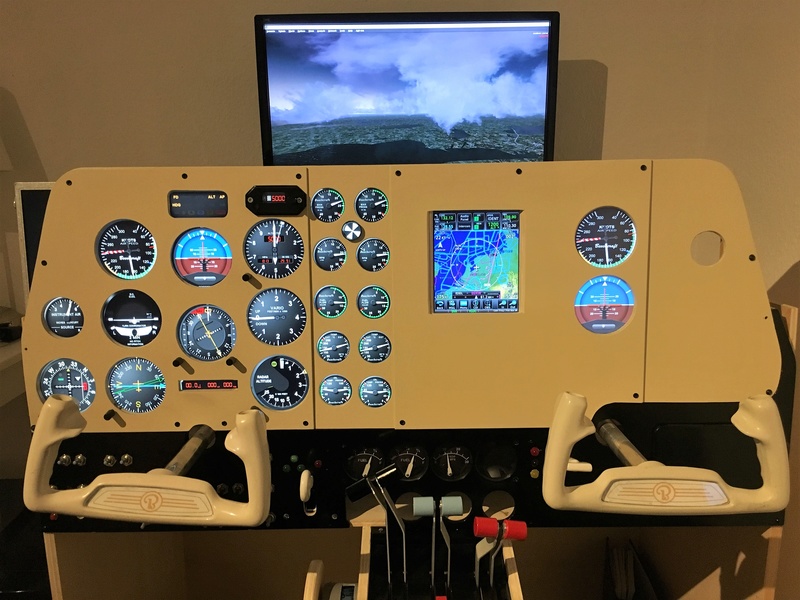 on Sun Oct 15, 2017 1:34 am
Hi, where did you get the yokes from or did you make them yourself?
on Sun Oct 15, 2017 6:09 am
Hi,
the yoke handles I bought from ebay. The are original of Beech Skipper.

Regards,

on Sun Oct 15, 2017 9:49 am
Hi, I thought that you may have bought them, I shall just have to keep looking or print some myself. Your sim looks very good. I have made my panel based on the B58 from Simvim.
on Sun Oct 15, 2017 10:02 am
Thanks. Getting them printed is also costly. Keep looking on ebay and you will find a good deal. Routec has the Baron yokes but for a lot of money.
Yes Vlad at simvim is the MAN. The detail he has put into his sim is great. Got a lot of inspiration from him.
on Tue Oct 17, 2017 12:09 pm
Great job mate..
Also the simvim site is full of great info and tools.
Thanks:)
on Tue Oct 17, 2017 7:30 pm
thank a bunch


Permissions in this forum:
You
cannot
reply to topics in this forum